Experience Magical Diving Conditions around the North Coast of Zanzibar Island (Unguja) in November
November is often overlooked for diving in Nungwi, Zanzibar North, but it's actually one of the best months to go! The underwater visibility is amazing during this time, and you'll dive in crystal-clear, calm, and warm Indian Ocean waters. Fun Divers Zanzibar will show you peak diving conditions, professional service and the best sites to explore.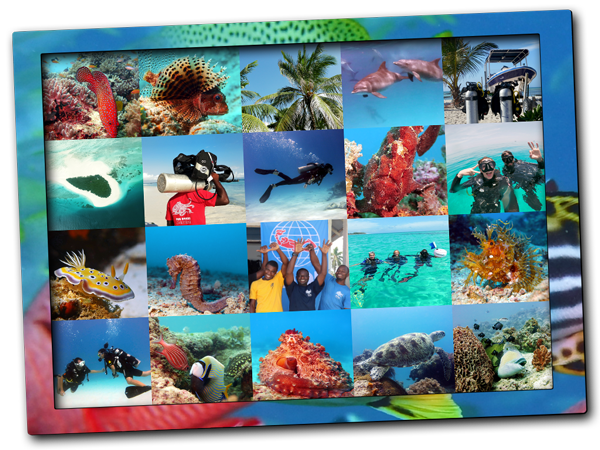 Local Weather in Nungwi |
NOVEMBER
Tropical
The weather is sunny and humid, with occasional short tropical showers. In Zanzibar North the showers are usually not constant and don't last long, and they can be a refreshing break from the heat.
Calm 
The winds subside in Zanzibar North in November, and the seas are exceptionally calm and clear. Especially around Nungwi, the northeast monsoon wind Kaskazi typically doesn't start blowing until early or sometimes mid December.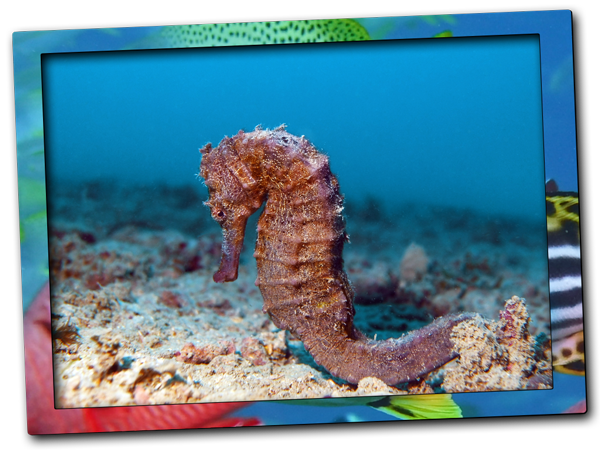 Magical Diving Conditions in Zanzibar North |
NOVEMBER
Visibility Peak
Imagine diving in quiet, glassy seas, with visibility that often exceeds 30 meters!
Warm Waters
The water temperature is around 28 degrees Celsius, so you'll be comfortable in a light wetsuit.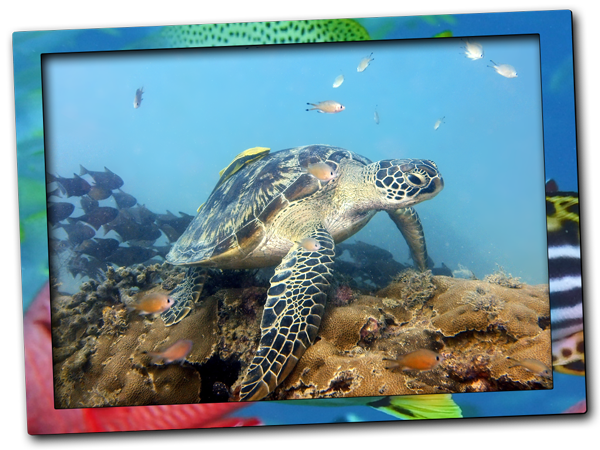 Marine Life 
There is a wide range of hard and soft corals and more than 500 marine species. It is usual to encounter pods of dolphins, sea turtles, tropical reef fish, a large variety of macro marine life, extraordinary sea creatures and, on occasion, white tip reef sharks.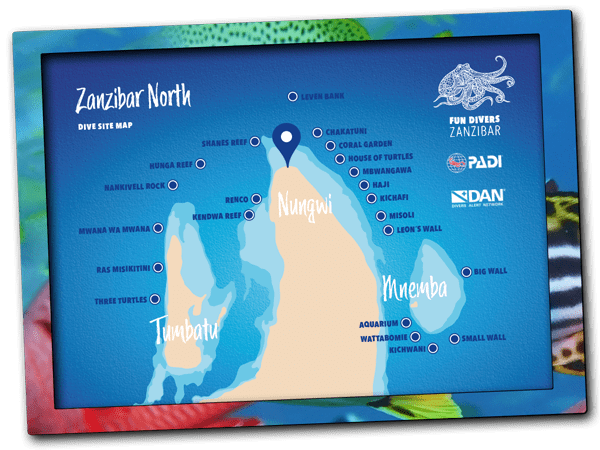 Famous Dive Sites 
Mnemba, Tumbatu, Nungwi, Leven Bank. The marine reserves of Zanzibar Island offer a huge choice of sites to explore and the best dive sites can be reached in 5 to 45 minutes from Fun Divers Zanzibar.
Variety of Dives
Whether you prefer colourful coral walls, sloping reefs, plate corals, bommies or terraced coral gardens, the variety of wall and reef dives suit every level of diver qualification.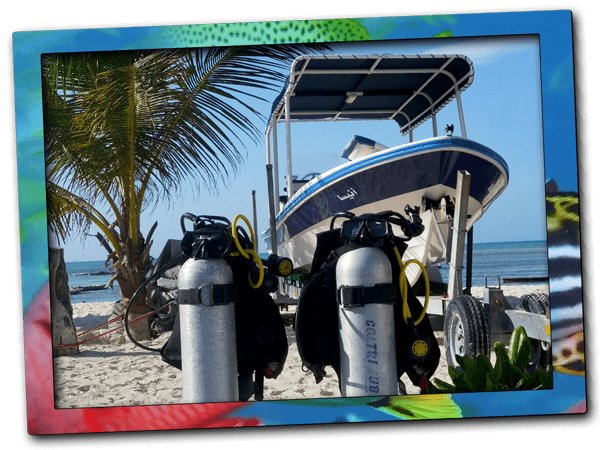 Diving the Magical Season in Zanzibar North |
November
Scuba Deals
Local PADI Dive Resort Fun Divers Zanzibar is offering divers a choice of scuba deals during the November diving season in Nungwi.
Fun Divers Zanzibar is the only locally owned PADI Dive Resort in Zanzibar. Our team of friendly Zanzibaris grew up in the fishing village of Nungwi and experienced the reefs around northern Zanzibar as local fishermen for many years before. Diving is offered only in small groups to allow an exclusive and personalised underwater experience.